Covid-19 testing – going digital
The end-to-end process for Covid-19 testing has been fully digitised within Managed Isolation and Quarantine Facilities. This achievement is the result of a huge team effort involving DHBs and the Ministry of Health, ESR data and digital expertise, regional and national laboratories and industry partner Sysmex. The next step is to take the digital process out into community testing centres.
Join this webinar to hear more from the experts involved in the project.
About the Expert Panel
Webinar facilitated by Rebecca McBeth, HiNZ News Editor
Panel participants are:
Colin McKenzie, Sales and Marketing Director, Sysmex
Lara Hopley, Clinical Advisor Digital Innovations, Waitemata District Health Board
Colin Osborne, LIS Support, LabPlus, Auckland District Health Board
Andrew Crooke, Director Data and Informatics, Institute of Environmental Science and Research Ltd (ESR)
Speakers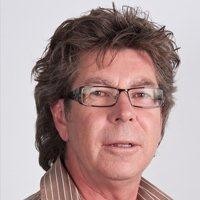 Colin McKenzie
Sales and Marketing Director
Sysmex
Colin is passionate about the benefits of digital health for healthcare providers and their patients and has been an advocate of delivering paperless workflows for clinicians and laboratories for several years. Through his work at Sysmex he has collaborated with the MOH, HISO standards groups, NZ DHBs and laboratories to innovate solutions that provide continuous improvement in quality and efficiency. Colin has been a member of HINZ since inception.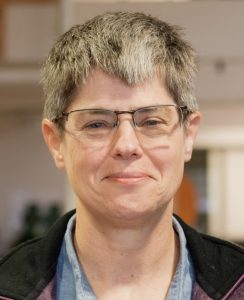 Lara Hopley
Clinical Advisor Digital Innovations
Waitemata District Health Board
Dr Hopley, who qualified as a specialist anaesthetist in 1998, has had a longstanding interest in engineering safe medical systems. In 2009 she took on a health informatics role within the entire hospital, and this has matured to a point where she now finely balances her ongoing clinical and clinical teaching roles against her participation in informatics and health innovation.
She forms part of the remarkable, diverse team at Waitematā that has transformed the systems in the DHB, supported by technology implementations. Lara has contributed leadership to many of northern regional DHB clinical IT projects and has been a teacher on Waitematā DHB's Clinical Digital Academy.
Nationally she has lead the clinical side of the monitored isolation facilities Clinical Management System as a wraparound to the paperless ordering and collection of the COVID tests. This has been seen as a game changer by the staff on the ground in terms of infection risk and patient identification while saving a huge amount of administrative time.  The projects have established the ground work for future initiatives related to distributed, co-ordinated eHealth, both in the Northern region and nationally.
Colin Osborne
LIS Support
LabPlus, Auckland District Health Board
Colin graduated in 2007 from AUT with a bachelor's in medical laboratory science and took his first role as a registered scientist at Waitemata DHB in the biochemistry department.
Like many Kiwis, in 2009 he moved to London for his OE and lived there for 3 and a half years. During this period, he worked as a registered scientist at St Thomas and Guys NHS Trust, which is now known as King's and St Thomas NHS trust. Colin always had a passion for IT, and while working as a scientist he started dabbling with laboratory IT systems and even started doing IT papers through Massey University to broaden his knowledge. In 2013 Colin got the opportunity to join the LabPlus Information Services team which allowed him to combine his experience as a scientist with what has always been his first interest IT.
In 2018 Colin started his graduate diploma in information sciences through Massey and has a passion for data warehousing and database design.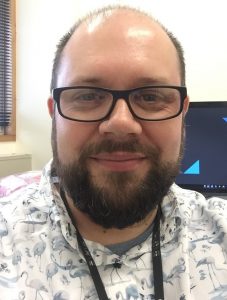 Andrew Crooke
Director Data and Informatics
Institute of Environmental Science and Research Ltd (ESR)
Andrew is the Director Data and Informatics for the Health and Environment Group at ESR. He has a background in Medical Laboratory Science and Laboratory Information Management Systems (LIMS). At ESR he leads the Data and Informatics team at ESR which manages and administers a number of systems including the National disease notifications system (EpiSurv), and ESR's LIMS as well as delivering interactive dashboards for flu, STI and notifiable disease surveillance.
In the COVID-19 response Andrew has been leading ESRs informatics function. ESR is providing interactive Dashboards, the New Zealand COVID-19 national results repository and automating data streams of surveillance information to the Ministry of Health to enhance and inform the national response. Most recently he has been a key part of the role out of the Border Clinical Management System (BCMS) for the management of paperless COVID-19  ordering, collection and testing at Managed Isolation Facilities and Community Testing Centres.
Webinar facilitator: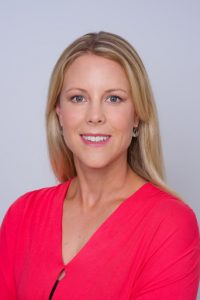 Rebecca McBeth
HiNZ News Editor
Rebecca McBeth joined the HiNZ team as editor of eHealthNews.nz in January 2018. Rebecca was previously news editor at Digital Health Intelligence in London and prior to that, was the senior health reporter at The Christchurch Press, where she won a NZ Canon Media Award and a NZ Reporting Diversity award. Based in Auckland, she is committed to communicating news, experience and knowledge throughout New Zealand's data and digital health sector.