Sysmex New Zealand wins HIMSS22 Best Health IT Award for national Covid-19 solution
Sysmex New Zealand is pleased to have won the HIMSS Asia Pacific Best Health IT Solution Award for its digital Covid-19 solution supporting New Zealand's pandemic testing response.
The award, presented at the HIMSS APAC 2022 awards gala held on September 27th in Bali, Indonesia, recognises an organisation for outstanding achievement and innovation in using Health IT to solve a healthcare challenge.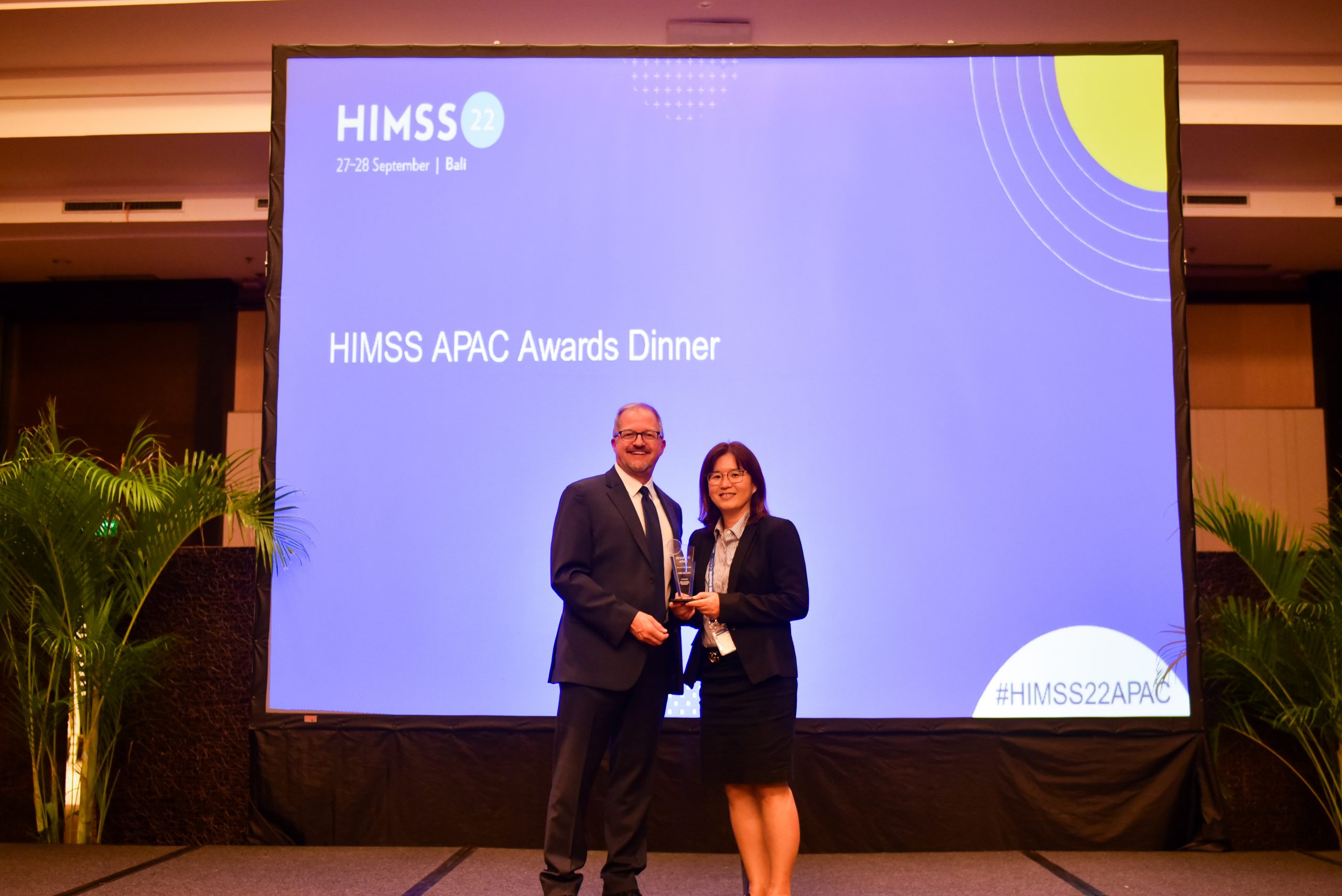 Carol Low (Regional Corporate Marketing Manager at Sysmex Asia Pacific) accepting the award on behalf of the Sysmex New Zealand Digital Health team.
Sysmex New Zealand was awarded for their integrated digital and data solutions that power the nationwide lab testing and data workflow for Covid-19, allowing New Zealand to efficiently manage high quality Covid testing throughout the pandemic.
At the heart of the solution is the Sysmex digital health platform Eclair, which serves as the national repository for all Covid-19 orders and test results. It underpins the electronic order and paperless swab collection process, with all testing data flowing back to the national Eclair system. The data integrates with New Zealand's contact tracing system and is also used for disease surveillance and population health management. Additionally, an Eclair FHIR API enables results to be displayed on the health user's My Covid Record.
The solution is the result of innovative collaboration and co-design with users, clinicians, lab managers and the team at the Institute of Environmental Science and Research, built on international health information standards (HL7, SNOMED CT, LOINC, FHIR), and delivered at rapid pace to meet the evolving needs of the Ministry of Health's Covid-19 response strategy.
"We are honored to be recognised on a platform as prestigious as the HIMSS Awards. The success is a true testament to the team effort of many different groups and individuals who contributed to the Covid-19 response," said Colin McKenzie, Director of Sales and Marketing at Sysmex New Zealand.
"Our national Covid-19 solution has shown us what can be accomplished through collaboration and a nationwide approach to standardised data, which will be key to developing the right health systems that enable high quality data and care to be delivered to all New Zealanders."